St. Titus One Youth Anti-Violence Program Summer Day Camp
The St. Titus One Youth Anti-Violence & Mentoring program Summer Day Camp is the Perfect Place for your child to have a fun, carefree, educationally rewarding summer!!!

Click here for Registration form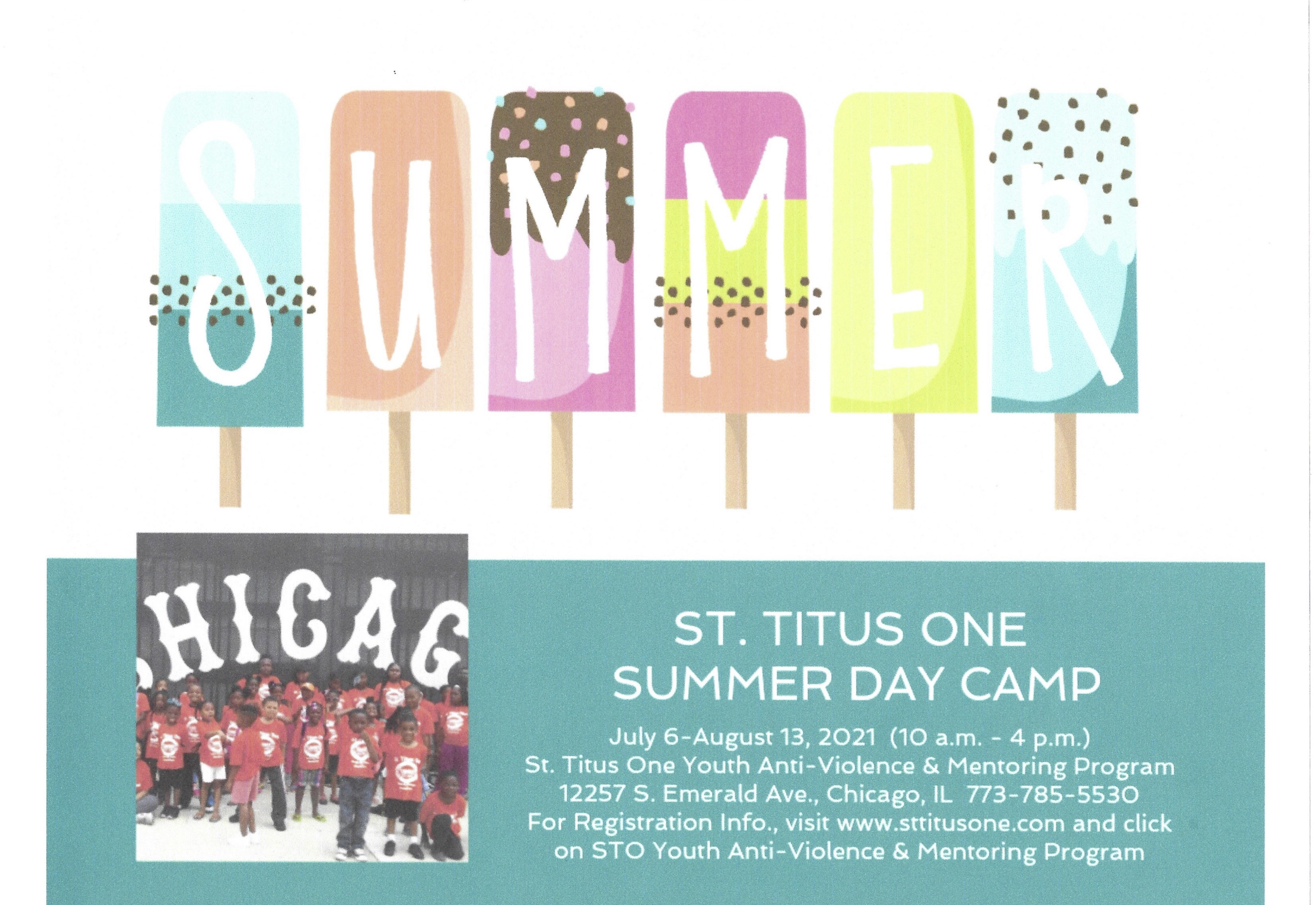 The Camp Dates are July 6 - August 13, 2021 (10 a.m. - 4 p.m.)
The Camp location is St. Titus One M. B. Church, 12257 S. Emerald Ave., Chicago, IL 60628. CDC Requirements will be followed including social distancing and mask requirement. (Many photos shown are prior to the COVID Pandemic.)
Youth will participate in:
* Fun Arts & Crafts
*Swimming, Swimming, Swimming
* Exciting Field Trips
* Sports (Including Basketball, Football, & More)
* Enriching Activities and Educational Support and much more

All for the low, low price of $240 ($40 a week) ($100 non-refundable deposit which will be applied to two weeks of camp required). The balance of $20 is Registration fee.
Click the link above to secure Registration form, Print and Call 773-343-7863 to Register.
Non-Refundable Deposit can be paid at Zelle at sttitusonechurch@gmail.com
Photo Highlights from Past Summer Day Camps